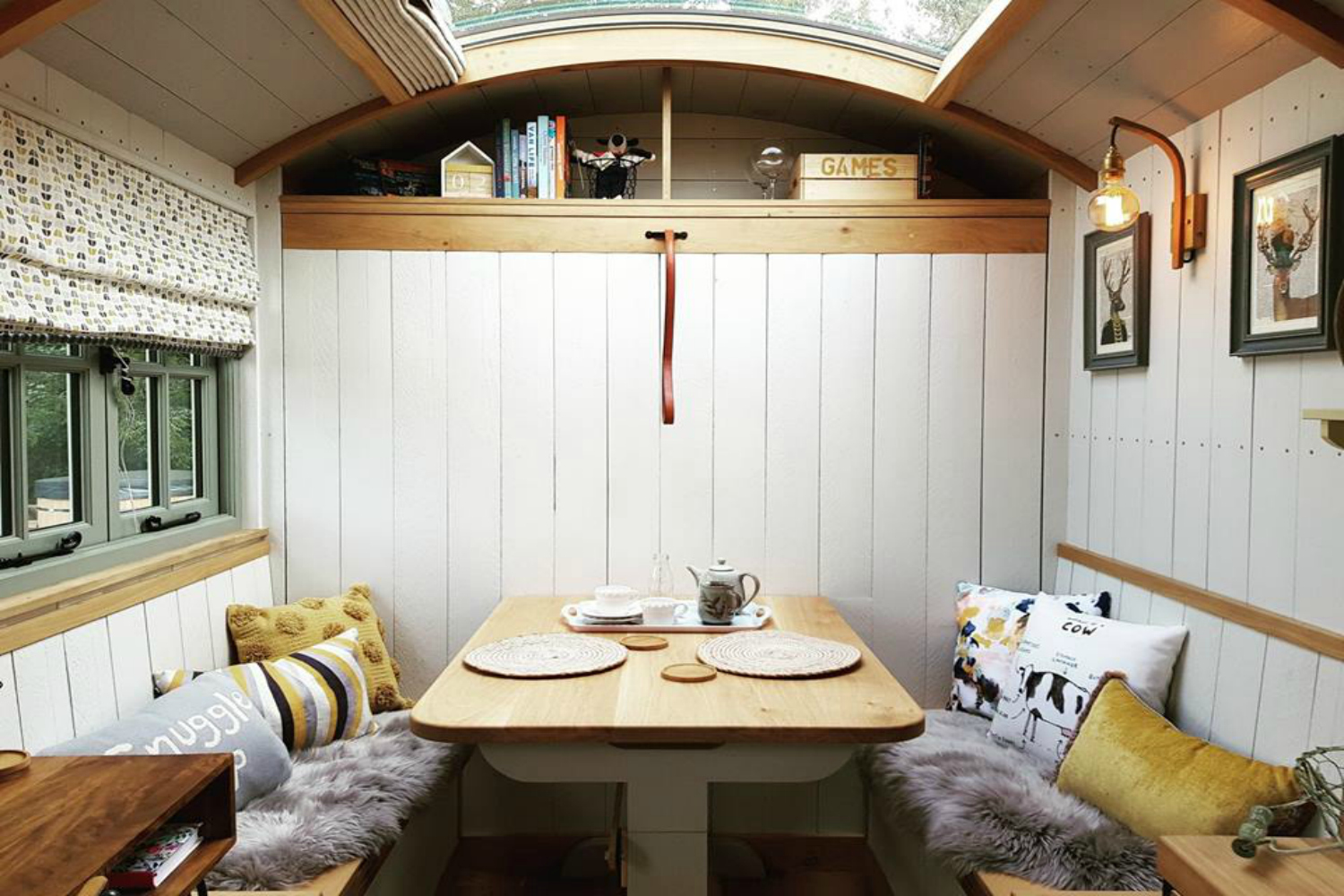 Why Glamping?
Glamping (noun) an abbreviation of 'glamorous camping';
glamping involves all the luxuries of home.
It's a Five-star experience, Glamping is definitely not camping. Instead, it redefines the whole concept and gives guests an experience they want to talk about, share and revisit.
Guests are attracted by the magical wow factor associated with glamping, and the opportunity to escape a busy life to recharge amongst nature in an unforgettable way, similar to a luxury hotel stay but with the added bonus of the great outdoors.
You can stay all year round, it's bringing tourism to the local areas with in our own country as couples, families aren't looking at going abroad anymore, for us we have had many glamping and camping experiences with our young children and those are the holidays that they will remember not the all-inclusive holiday.
With Glamping you can expect the following:
Uniqueness
Expecting the unexpected and getting a break that's different and all year round, glamping is all about the experience: the guest experience.
A Real Bed
The Shepherds hut offers a unique find, a pull down full-sized double bed with luxury mattress and bedding, indulgence and a good night's sleep is what makes glamping different from camping.
Glorious Lighting
Twinkling fairy lights and pretty handmade lights make the Hut look magical.
A Bathroom
Many people associate Glamping with having to use an outside toilet and shower, our Shepherd Hut offers all the luxury of a bathroom with in the hut with toilet, sink and full-sized shower, you will also find complimentary accessories available to make your stay even more enjoyable.
A Hot Tub
Arriving after a journey in the car to a lovely warm bubbling Hot Tub screams all the luxury one could want. This will give you the five-star experience, sipping your favourite tipple whilst relaxing in the heat of the cedar hot tub whilst watching the wildlife skim across the lake. It will give guests the boutique stargazing experience they will never forget.
Luxury Food Items
Forget dried sandwiches and basic food, when you arrive you will be greeted with a luxury breakfast basket of goodies, and a tea tray with a special treat for you to begin your stay. Please let us know if you would like us to source anything else for you, perhaps for a special occasion.
Refrigeration & Cooking
This is not considered a luxury but an essential necessity. Glamping offers both, the hut has an integrated fridge within the kitchen and a two-ring gas hob, outside in Puddings Place (outdoor shelter) we will have an Aga which you can heat up and use as an oven if you need to.  There are all the cooking utensils you will need to enjoy a feast, also providing a slow cooker you can go out for the day and come back to a scrumptious meal.
Fire & Logs
Many people would think you could only enjoy glamping like camping in the warmer months of the year, but they would be wrong. Glamping offers the facilities to take in the many seasons and enjoy it all year around. You will need to bring your wellie boots as this is a working dairy farm but you can enjoy the great outdoors whilst making fire and lighting the fire pit and toasting your marshmallows what ever the weather. Inside the hut there is a wood burner and it is incredibly toasty and warm when lit. We will have a storage of logs for your convenience in Puddings Place.
Stargazing
Our hut is unique in that it offers you the chance to watch the stars all night from the comfort of the bed, with a stargazing window it is the opulence of romance. Offering books on stargazing and binoculars its set to make you want to reach for the stars.
Fishing Lake
To everyone we meet we always call it a 'pond' its far from it, at the doorstep to the hut is a beautiful lake, boasting a range of carp fish which were left there from the local angling club, no one fishes on it now and we are very happy for you to bring along your rod and have a go, the lake is exclusive to the hut.
The Little Extras
We offer the items that make the guests experience glamorous, including throws for when your sat outside on a cool night, bathrobes for easy access to and from the hot tub, fluffy towels, books and games for rainy days, staying at Hayley's Hut is the whole luxury glamping experience in a beautiful part of the world situated no more than half an hour between the North Devon coast and Dartmoor national park.